Coach Women's New Necklace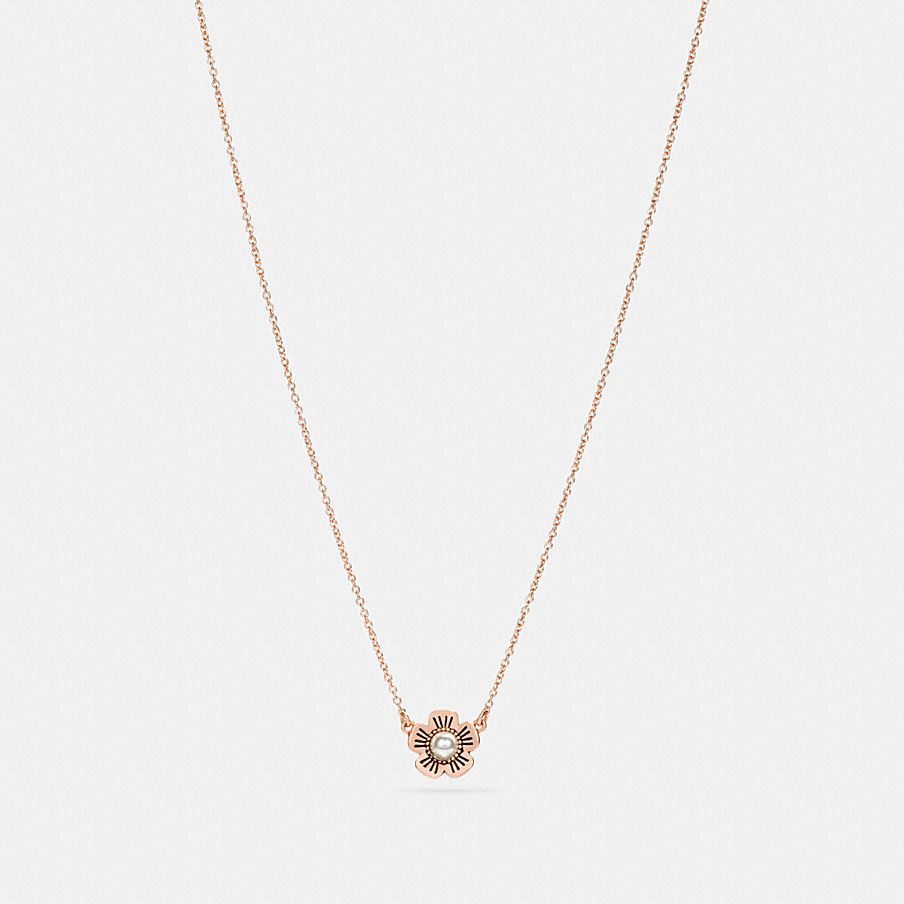 18-karat gold-plated sterling silver
Freshwater pearl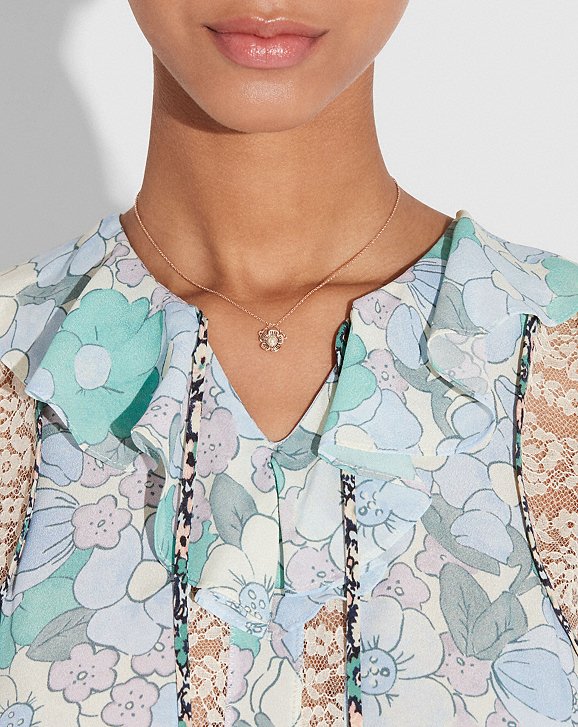 This sweet necklace features our Tea Rose motif accented with a genuine pearl. Wear it solo or layer it up with other strands.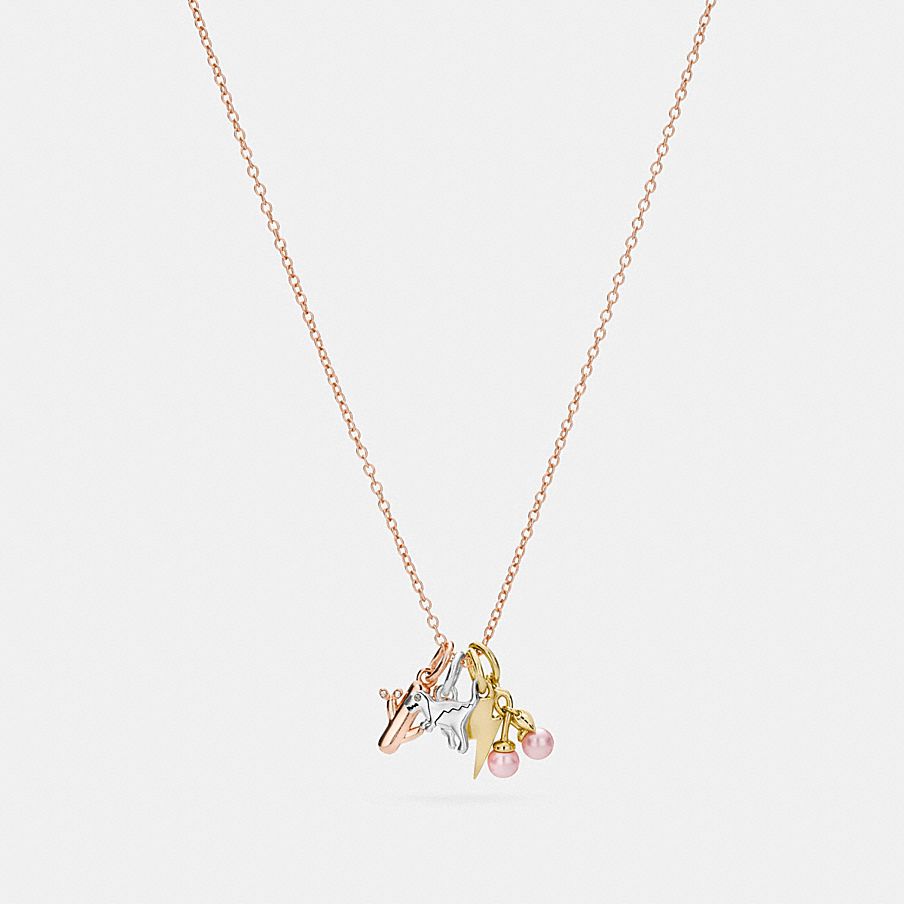 18-karat gold-plated sterling silver
Crystals from Swarovski®
Toggle closure
17" (L)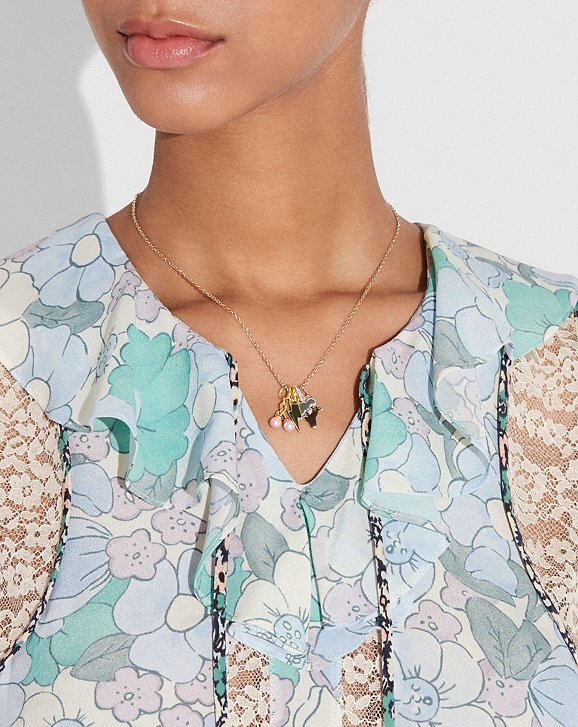 This gold-plated sterling silver necklace features Coach mascot Rexy amidst a group of graphic charms. The versatile piece can be worn long, as a choker or as a bracelet, Just separate the toggles to switch up your look.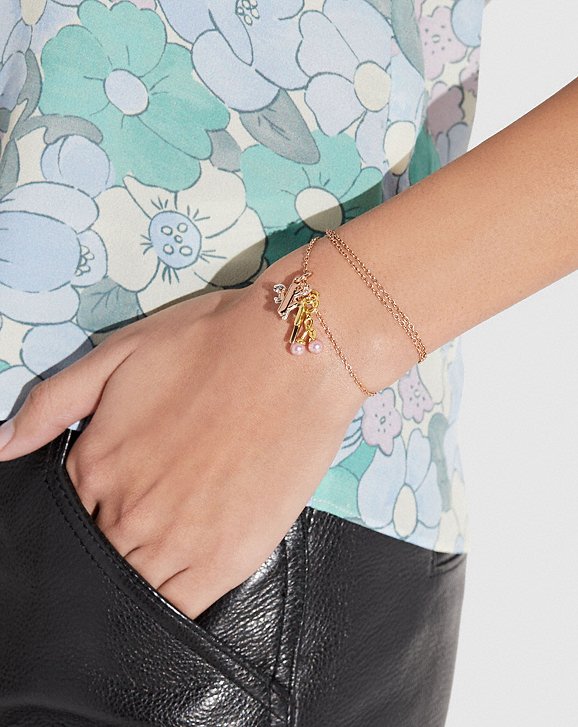 ---